Is there anything better than being able to use your Samsung Note 20 Ultra free of roaming charges anywhere in the world? If there is, we sure haven't found it. Using your smartphone on any network carrier worldwide is your right and starting today, you can say goodbye to all those restrictions your service provider has placed on your phone.
UnlockPlus provides unlock codes for Samsung Note 20 Ultra smartphones and we offer safe and secured services which will not interfere with your phone's warranty. This means that you'll have your Samsung Note 20 Ultra unlocked in no-time, without ever having to worry about service providers fees when you're travelling abroad or when you're thinking about switching networks!
Drop us a line today and start using your Samsung  Note 20 Ultra freely forever!
Why you should unlock Samsung Note 20 Ultra today?
You'll have no roaming charges whenever you travel, because you can use a any local SIM card from your Samsung Note 20 Ultra.
You can easily change your service provider at any time, thus making the most of any promotional offer that may come from competitor network carriers.
You will get a higher resell value for your device because it is unlocked and you also get to keep your warranty. Also, you'll sell it much faster.
How to Unlock Samsung Note 20 Ultra?
In order to unlock the Samsung Galaxy Note 20 Ultra smartphone, you will need to use a network unlock code which will remove all the restrictions your device currently has.
Removing your phone's SIM lock has never been easier and UnlockPlus is here to help you all throughout the process. We recommend due-diligence when searching for websites that offer smartphone unlocking services, because there are a lot of companies that scam users.
We offer transparent services, at the best prices available on the market and we guarantee every unlocking code we send. If your phone isn't unlocked, you'll get your money back in a second! No questions asked!
If you want to remove all restrictions from your locked phone, you've come to the right place. Let's get started!
Our dedicated representatives are standing by 24/7 to handle all unlocking requests, so you don't have to worry about waiting, or standing in queue until we'll unlock your Samsung Note 20 Ultra.
Start by sending us your IMEI number, which is the unique serial code for your device, along with the current service provider and the future network carrier you are thinking about switching to.
If you can't find your IMEI number, just dial *#06# and you will receive a 15 or 17-digit long code. We will only require the first 15 digits. After we have received all the requested information, we will be sending you a unique unlocking code for your Note 20 Ultra via email.
Unlock Samsung Note 20 Ultra phone
Instructions for Samsung device
SIM network unlock code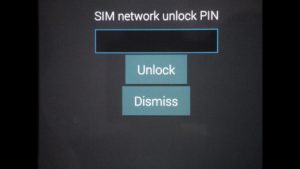 So, you have received the code we sent you. What's next? Copy the unlock code for Samsung Note 20 Ultra and enter it in your phone. Just like that, your phone is now free to use on any network carrier worldwide, no strings attached!
Follow these steps:
 Introduce a non-accepted GSM SIM card in your phone
The phone will require the unlock code and will display a field where to enter the code
Enter the unlock code you have received from UnlockPlus.com and press "Unlock"
Your screen will display "Network unlock successful"
Success! Your phone is now unlocked! Enjoy all the perks of having a network carrier-free phone!
Why use UnlockPlus.com to get a Samsung Galaxy Note 20 Ultra code
1. Because it's safe, secured, fast and efficient! It's as simple as dialing a phone number, literally!
2. Your phone will not be damaged and your warranty will remain intact because our procedures our non-invasive.
3. UnlockPlus has over 20.000 phones unlocked so far, and this is just last year's statistic! only in the last year.
4. Low Prices, Fast turnaround, Amazing Customer Support – We're available 24/7 NON-STOP.
5. Money Back Guarantee if we can't find the code or if the code doesn't work on your device. This is why our customers are always satisfied! Leave us your review, right here!