Are you looking to unlock Google accounts? Then you're in the right place.
If you're using a Samsung smartphone, or any Android device for that matter, you are probably looking for Samsung FRP unlock, or for how to bypass Google account verification methods. Are we right, or are we right? We'll help you through this process with a variety of methods so you can choose the one that suits you best.
Samsung devices are based on a Google Account if you want to activate them, making it harder to use if the device has been stolen. This is an extra security measure for your Samsung, called FRP, which is short for Factory Reset Protection.
This feature is extremely useful, but it's also a real hassle if you, by some reason, have forgotten your initial Google username and password you used for setting up the device. If you are in that situation right now, you need to bypass Google account verification. This means that you basically have to find the best unlock Google account method out there.
Below you will find step by step instructions for Samsung FRP unlock, how to bypass Google account verification, how to unlock Google account.
Let's start with the basics of how Google Account Verification & FRP Work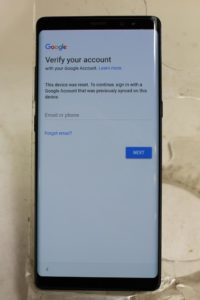 One of the simple and effective security methods out there is Google Account Verification. Almost everybody with a smartphone (and everybody with an Android device) has heard of it. Upon setting up a new device, a user is required to enter his Google account and to verify the ownership over a device, by clicking a link received via e-mail. It's as simple as that.
The downside to this security measure is that you are setting up your Samsung (or any other Android device) is that the Factory Reset Protection (the FRP we were mentioning earlier) will be enabled from the start.
This method prevents everyone who doesn't have the Google username and password used to set up the device from using it. Basically, if you lose your Samsung, or if it gets stolen, anyone who finds it will not be able to use it without the Google account and password. This is a very useful feature, but there are a few bad aspects to this method.
Factory Reset Protection (FRP) Is Not (Always) Useful
When your smartphone or mobile device gets stolen or lost, you'll be happy to have used the FRP feature, because the person who has it now will not be able to do anything with it.
The problem with FRP comes when you want to buy a new phone and you want to sell your old one. What are you going to do if the new owner can't access the phone you are trying to sell?
Or what happens if by any reason you reset your phone and you have no idea what the initial credentials for your device were? That's when the real problem starts to kick in.
Learning how to bypass Google account verification in order to unlock a Google account is the only useful solution for those situations. And trust us, it happens more often than you can imagine.
Lucky for you, by following any of the methods below, you will be able to unlock your Google account in no time.
How to Bypass Google FRP Lock
Method 1
The first and easiest method we would recommend, especially if you're not a technical or tech-savvy person (or if you don't have enough time on your hands), is to go to UnlockPlus and ask for their help.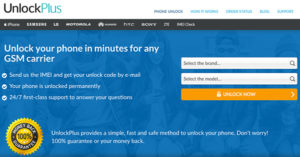 Basically, all you need to do is to e-mail them, and they'll handle all your requests in record-time and at a very convenient price. This will make you avoid all the hassle and time wasted in trying to bypass Google account verification processes. It's really just as easy as that.
You just go to their website, you give them your Android device model and they'll unlock your Google account, making your smartphone free to use with any credentials.
Why waste another second, when you could already be getting your phone unlocked?
Method 2
As we stated in the first bypassing Google account verification method above, this is not a regular task you can figure out on your own by looking through your phone's settings. Unlocking your Google account is a pretty complex task that requires technical knowledge and skills, and a pretty generous number of steps to be done: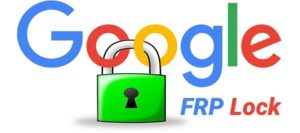 Disable FRP.

Bypass verification by resetting your Samsung device (or other Android devices).

Bypass verification through a series of configurations during the setup phase

Bypass verification through the use of an APK tool.
A Samsung device will differ from a Huawei, Alcatel, LG, or any other android device. They also differ among themselves. This is why you need to try a series of different things until you'll be able to bypass google account verification. What works for one Android device will not necessarily work for another.
How to Disable Samsung Factory Reset Protection to Bypass Google Account Verification
Start with the easiest step. Disable the FRP protection. Continue to disable the Google account from your device (including apps where you were logged in with your Google account) by following these steps: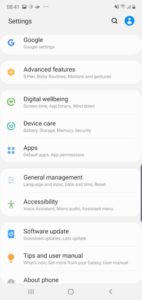 Go to Settings.
Choose Cloud and Accounts. (or just Accounts – if so, you skip the next step)
Tap Accounts.
Find and tap your Google account.
Tap Remove Account.
If you are asked to verify you will want to remove your account, tap Remove Account (or Yes, I agree, or any of the positive verification options provided).

Your account will be removed.
Time to enjoy your smartphone or Android device free from any types of locks. You can thank us later.
Method 3
Bypass Verification by Resetting Android Device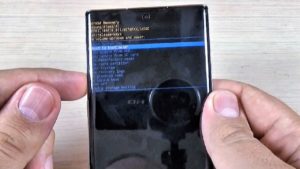 If the two previous methods listed above did not work on your Android device you can still manage to remove the Google verification and anything that comes with this security feature, by manoeuvring through the network connection during your device's setup phase.
It's a pretty complex process, but following these steps should get you there. When successful, this process will completely remove your Google Account from your Android device (including from the apps you have installed on your Android device).
Start the device reset process. Once you have reached the Google Account Verification screen, press the Back option to go back to the Wireless Network selection screen.
Tap the Add Network option.
In the Network Name (or SSID) text box, enter random letters and/or numbers.
Press and hold the string of letters and/or numbers you just typed in to highlight it, and then tap Share on the menu that just appeared.
Choose Gmail from the list of available sharing options.
Next page – tap Notification > App Settings.
Choose the three-dot menu in the upper right corner of the page and then select Account.
You will be prompted to go to Settings. Choose Continue if asked for verification.
In Settings, choose Backup & Reset > Factory Data Reset.

Your Google account will be removed during the setup process, including the FRP lock. Voila!
Method 4
Bypass Google Account Verification During Device Setup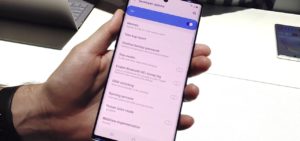 Similar to Method 3, by using this procedure you can bypass your Google account during the setup phase, after you reset your Android device. 
Since Google is constantly updating its security flaws, this method may/or may not work, depending on your device and on the Android version you currently have in use.
Perform a factory reset on your Android device (go to Settings > General Management or General Settings > Reset — you could be asked to choose Factory Data Reset).
Continue the setup process until you get to the option to Connect to Wi-Fi.

Once that screen has appeared, tap the text box for the Wi-Fi password (but don't type it yet).

A keyboard should appear. Press and hold the Spacebar.
Now choose the option for English (US) Google Keyboard).

It will bring you back to the Wi-Fi connection screen. Enter the password for your network.

Continue until you have to enter your 

Google Account

 information. Tap the text box to enter your email address or phone number.
Then tap and hold the @ symbol.
Choose Google Keyboard Settings.
Now tap the three-dot menu and select Help & Feedback.
Then tap Search Google & send results from your keyboard.
A web page will open. Press and hold any word on the page until a menu will appear, and after, choose Web Search from the menu and select Google App.
Next, search for Settings from the web page.
As part of the Autocomplete option, the Settings gear icon will appear in the dropdown menu of available options. Select it.
Choose Backup and Reset.
Tap Factory Data Reset.
Now you'll need to go through the account setup again. When prompted to enter your Google account verification this time, you should have the option to Skip. You can skip through everything else after that.

Once you've reached the end of Setup, you should be able to use your Android device, without the Google Account Verification. Presto! You are done!
Method 5
Bypass Google Account Verification Using an APK Tool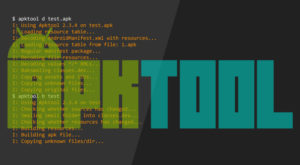 The last (but not least) of the unlocking methods is through the use of a small program called APK (which is short for Android Package Kit). This program will install an app on your Android device which will bypass the Google Account verification. It may sound simple, but this is in fact the most difficult method of them all.
When trying to install APK, you'll realize that technical skills are actually needed, and it's not as easy as installing an app on your phone.
Here are the general steps to follow when trying to bypass the google account verification with an APK tool.
Choose an APK program to use for the unlocking of your Google account.

FRPHijacker Tool

 (for Samsung devices), 

FRP Bypass APK

, 

D-G Unlocker Tool

, or 

GSM Flasher ADB Tool

will do, if you don't have any other preferences

.

Download the FRP bypass tool to a USB drive. (You can run these from a PC, but it's easier to run them directly on the device. Trust us, we've been there and we know.)

After the download has been completed, connect the USB drive to your mobile device using an on-the-go (OTG) 

cable

. 

Find and install the APK from the USB device.

After completing the installation on your Android device, access your device settings to make the necessary changes to bypass your Google account. And just like that, your device is "free"
We hope that the steps we have provided for you will get you to use your Android device as freely as possible. If you have any questions, don't hesitate to drop us a line. We have operators standing by 24/7.