If you are reading this post, most likely, you are looking for ways to unlock your Samsung Note 10. If
so, look no further because you are just about to free your device from the "chains" of your network
carrier.
All you have to do is to go through our very easy to use and to understand instructions, and your Samsung
Note 10 will be unlocked in record-time with maximum efficiency and professionalism.
If you have your device locked, you have probably bought it directly from a network provider, or from
someone who didn't bother to unlock the Samsung Note 10. Either way, your worries will be cleared
after you will unlock your smartphone and make it work on any network provider worldwide.
Having the option of switching from one network to another, regardless the country, region, or network
provider, is essential to getting the most out of your mobile device. This is why you need to unlock
Samsung Note 10.
Simply by ordering an Note 10 unlocking code from the web, you can unlock Samsung Note 10, at a very small
price, which will save you hundreds, if not thousands of bucks, on the long run. It will also increase your
phone's resale value, given the fact that you will open up a wider variety of potential clients.
Why should you unlock Samsung Note 10?
1. To get rid of roaming charges when traveling abroad by using a local SIM card.
2. To easily change you service provider if you find a better plan from another carrier.
3. To get a higher resell value for your phone and be able to sell it much faster and also internationally.
How to Unlock Samsung Note 10?
First thing's first. You need a network unlock code to remove the SIM lock of your Samsung Note 10.
Using a reliable online unlocking service is crucial for the success of your unlocking process. There are a
lot of scammers out there, so be sure to do a thorough research in advance.
UnlockPlus is a highly accredited online service for unlocking codes and it offers the best prices in the
industry. If you wish to order an unlock code for your Note 10 Plus, you have to provide them
with a few details, to make the process fast and secured.
You will need to provide the name of your country and the name of your current phone carrier, the one
that your phone is locked into. Also, your phone's IMEI number for your Note 10 will be required. The IMEI can be received by dialling *#06# as if you were making a call. You will receive a 15 or 17-digit long code,
which is the IMEI number of your phone. You only need to provide UnlockPlus with the first 15 digits of
the number.
After sending the required information, you will receive an unlock code for Samsung Note 10 via email,
within the specified timeframe written on the website.
Unlock Samsung Note 10 Plus phone
Instructions for Samsung device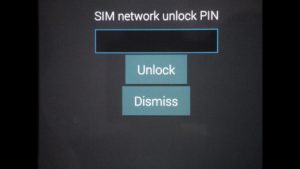 After you have received the unlock code you just have to enter it, and voila! Your phone will be unlocked
in no time. Keep in mind to:
1. Introduce a non-accepted GSM SIM card in your phone
2. The phone will require the unlock code and will display a field where to enter the code
3. Enter the unlock code you have received from UnlockPlus.com and press "Unlock"
4. Your screen will display "Network unlock successful"
5. Success! Your phone is now unlocked! Enjoy!
Why use UnlockPlus.com to get a Samsung Note 10 code
1. Because it's as easy as dialling a phone number, NO cables, NO software, NO rooting. (not to mention
NO small prints and NO strings attached!)
2. NO risk of damaging you phone, NO risk of losing your warranty.
3. UnlockPlus has unlocked more than 20.000 phones only in the last year. We use this experience to
keep our customers satisfied.
4. Low Prices, Fast turnaround, Amazing Customer Support – We're here 24/7.
5. Money Back Guarantee if we can't find the code or if the code doesn't work on your device.