How to Unlock a AT&T phone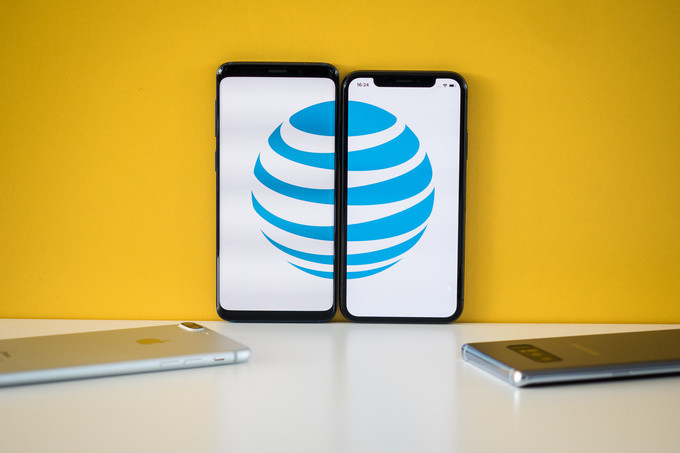 Do you want to unlock your AT&T phone, but don't know how? Look no further because unlocking your ATT smartphone is super easy. At UnlockPlus, our unlocking service designed for mobile devices locked in the ATT network is very fast and smooth. Order the code, introduce it in your smartphone and just like that, your smartphone is now unlocked and free to use on any compatible network worldwide.
Why would you want it unlocked worldwide? The answer is simple. Most people unlock their phones for traveling purposes. If you travel outside the US, you will need to use your phone on a local network.
Your Roaming charges will wind up costing you a small fortune, and it may actually end up costing you more than your entire vacation. You don't want that, do you? This is why you should unlock your AT&T device hassle free, before going on vacation.
Unlocking your phone is simple. Order the code and receive it. Just like that. You don't have to offer any explanations to ATT about where you're travelling, how much data you would like to use on your holiday, just for them to give you a discount offer of just a few bucks on your roaming fees. Also, you don't have to spend hours on end on the phone without solving any of your requests, because network contracts are designed to not leave any room for unlocking your phone before the end of the contract. You're stuck in the AT&T network.
Phones you can unlock
We will present 4 types of phones you can unlock from the AT&T network, in order for them to be free of use and completely unlocked for all networks.
iPhone locked in ATT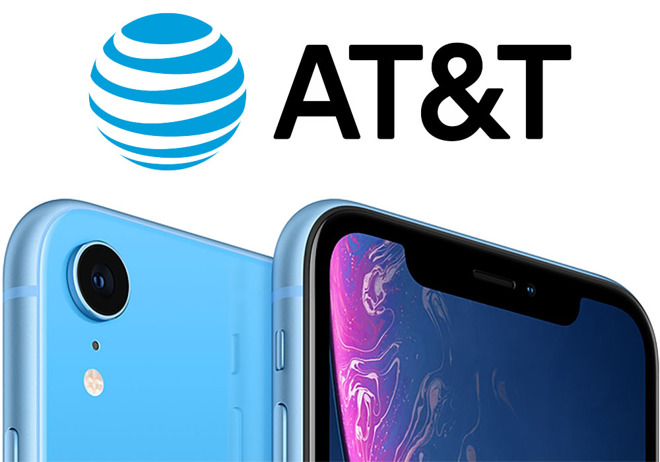 Unlock iPhone devices locked in ATT. The UNLOCKING PROCESS for ATT locked iPhones is pretty simple. Introduce the IMEI of your phone, order the unlocking of your device, and then, the system will automatically unlock your phone in the estimated time.
The unlocking of ATT phones is done from the server, meaning that you will not need an unlocking code. When the system has finished the unlocking of your phone, you will receive a confirmation e-mail. After receiving the confirmation email, you just have to introduce a new SIM card, form any mobile company, and your phone will work without any issues.
The most unlocked iPhone ATT phones are iPhone 7 and iPhone 6s. It seems that most people are switching from the old models to a newer model, the latest generation, and they are unlocking their old phones in order to sell them for a better price. An unlocked ATT phone has a higher price that a phone locked in ATT, so the decision to unlock it makes a lot of sense.
Unlock your iPhone
Unlock Samsung AT&T
Samsung phones locked in the ATT network are very easy to unlock. The only thing needed is the unlock code, which you can order from us. You'll get the unlock code right away, and after that you have to introduce it in your Samsung phone, when you will be required to add the network unlock code.
The most unlocked ATT phone is Samsung Note 10 and S10, and also the other S and Note models made by Samsung, the Japanese manufacturer's flagship smartphones, which are all at the top when it comes to the number of ATT unlocking requests received.
After unlocking your phone, it cannot be locked again. It will remain unlocked forever. Also, Samsung phones from ATT, after they have been unlocked, may continue to work in the ATT network as well.
The unlocking of your Samsung ATT phone does not mean that it will stop working in the AT&T network. It just means that from now on it will work on all networks worldwide. Don't hesitate to order the Samsung ATT unlock code from UnlockPlus.
You will receive the very easy to use and understand instructions and you will get your money back if the unlock code doesn't work, out of various reasons. Your money will be restored and you will receive a new recommendation method for unlocking your phone.
The common issue for an unlock code to not do its job is mistaking your phone's original network. All you need to do is to check in what network your phone is locked in, and then order the desired unlocking service for your phone to be unlocked.
Unlock your Samsung
Unlock AT&T LG phones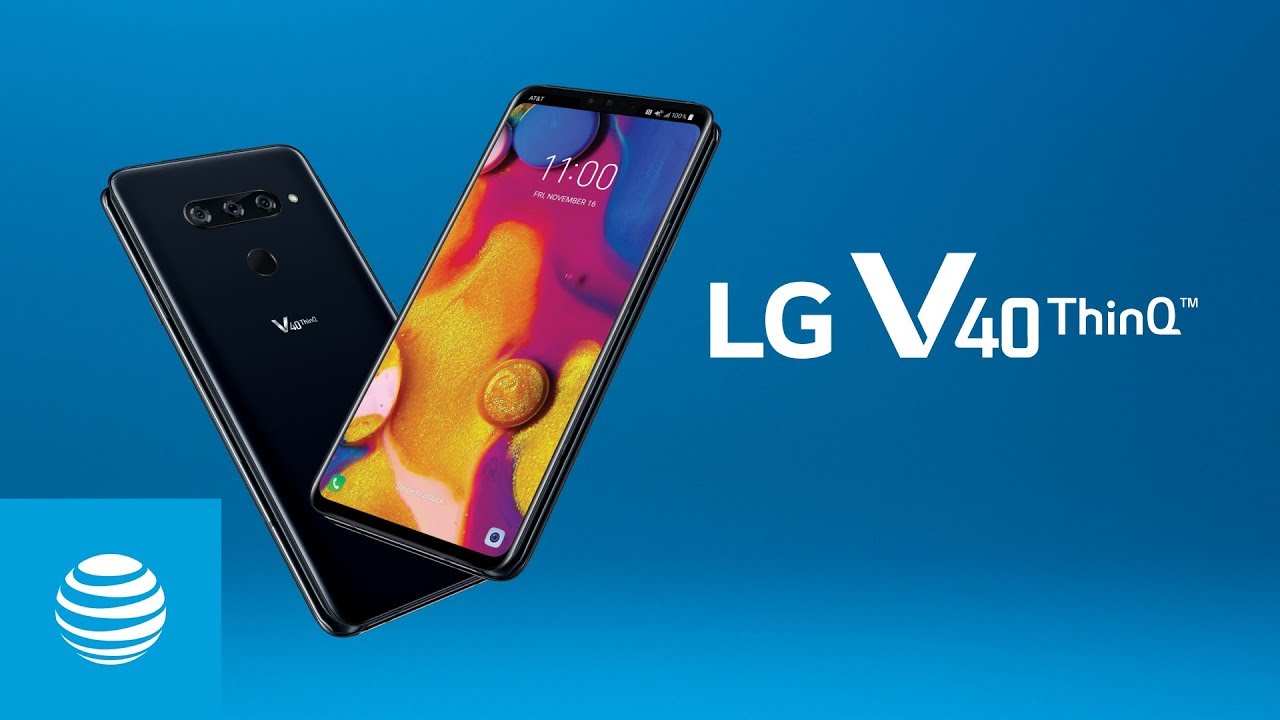 All LG phones sold by ATT are locked in their network. If you order the unlocking code for your LG phone, we will send you a 16-digit code for the unlocking of your device. After introducing the 16-digit code, your phone will be unlocked, and you will be able to use it on all compatible mobile networks.
It's easy to order the unlock code for your LG phone locked in ATT, without issues and stress-free. Your phone will be completely unlocked in just a few moments and you will be able to use it with any local SIM card every time you travel, anywhere in the world.
Top LG phones unlocked from AT&T are LG V35, LG V40 and LG Aristo.
In the case of LG, cheap models are at the top when it comes to the number of unlocking requests, the company offering a lot of low budget phones which come free at charge with the purchase of a prepaid SIM card.
Unlock your LG
Unlock ZTE phones locked in AT&T
Other phone models locked by ATT in their network are the ZTE models. The cheap ZTE phone are especially preferred by prepaid SIM card customers.
The unlock code is made of 16 digits. After ordering the code from UnlockPlus.com you can introduce any SIM card from any other mobile network and your phone will display a message requiring you to add an unlock SIM code. Introduce the unlock code we have sent to you via e-mail, after you have made your order, and just like that, your phone is now unlocked.
The phone models sold by ATT locked in their network are mostly low cost, like Blade or Maven, but there are also other models with a similar configuration to Samsung and iPhone, like Axon M.
Unlock your ZTE
Why should you unlock your ATT phone at UnlockPlus?
You will receive simple and easy to use unlocking instructions
You don't need to be a tech-savvy person, you just need to introduce an unlocking code in your phone, without having to search where to add the code. This message will appear immediately after introducing the SIM card. For iPhone, the process is even easier. You just have to restart your phone without having to backup your data. The only condition is to have the phone connected to a wi-fi network, and your iPhone will automatically get its new network settings from the server, meaning that your device will communicate directly with the Apple server that has your phone marked as locked.
For any issues, details, questions or additional information you may need, our support team will be standing by to help out.
There are no risks. If we can't find your unlocking code, you'll get your money back right away, guaranteed.
You can pay by card or PayPal.
Our services are the fastest on the market. From a few minutes to maximum a few days, depending on your phone model.
Top customer support available 24/7
Money back guarantee 100%
Important
When you order your unlock code, we will need your phone's IMEI. The easiest way to see your IMEI is to dial *#06#. Don't try to send the IMEI on your phone's box, because most of the times you have more than just one box stored at home, meaning that you could send a wrong IMEI, from another box.
Given the fact that the IMEI is a unique code generated for each device in part, you could have the surprise of receiving an unlocking code for a different device, if you send us the wrong IMEI by mistake.
HELP DESK
High rated 4.9 from more than 468 independent reviews
What people say
Took less than 2 days to unlock iPhone XS. Worked well was able to use my phone in Cambodia, Malaysia, and South Korea! TRUSTWORTHY
Barrett Carpenter
Had my code within 2 hours. Very fast and reliable to unlock Lg V40 better than going to a shop. Definitely recommend this website. I used it twice and also recommend to family and friends.
Reina Walsh
My Samsung S9 has been successfully unlocked and i can now use any sim card from any network. UnlockPlus has the lowest price compared to others. It took longer than expected before i got my unlock code but it is worth the wait.
Payton Duffy
Requested an unlock code in the evening, got it by mid morning. Worked like a charm. Each email with questions was responded to within a half hour in a very helpful manner.
Warren Padilla
Great, super fast service. The procedure to unlock ZTE went smoothly. I was delighted with how easy it was following the precise instructions. I recommend using this company.
Hailee Smith
I brought an unlock code for my iPhone which was locked to ATT. The order was placed at 9:25 and by 10 AM the next day the phone was unlocked and ready for use! A great
service for 29.99 seeing as I was being quoted in the 50s to have it done elsewhere.
Joshua Hale
I bought a Samsung S10+ tried every avenue ie all the biggest phone companies tried for at least 8 hours on net. Until i typed in help. This fantastic company popped up. Am i glad i clicked onto there web page. They have been fantastic they found who had locked the phone ie supplier within minutes. Then offered to unlock the phone within 3 hours at a very reasonable price. They did it next morning found the code sent with easy to use info. Now the phone is unlocked and working 100%. Very trustworthy company and excellent communications. would highly recommend to any one want advice 1st then too unlock your phone.
Ron