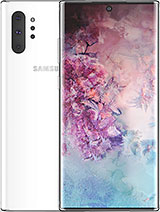 Unlock Samsung Galaxy Note 10 Plus
Unlocking your Samsung Galaxy Note 10 Plus has never been easier, especially with all the latest tech developments that have been taking place at a global level. However, you should always do a thorough research before attempting to SIM unlock your Samsung Galaxy Note 10 Plus, in order to make sure that you are getting the best services out there.
We recommend SIM unlocking your Samsung Galaxy Note 10 Plus with us, here at UnlockPlus, because we provide top notch services in record-time. UnlockPLus is a leading IMEI unlocking website, having over 5 years of experience in unlocking all types of mobile phones and devices, no matter the network, no matter the region
To start unlocking your Samsung phone, you will need to send us the IMEI number of your Samsung Galaxy Note 10 Plus, which can be found by dialling *#60# on your smartphone. After we have confirmed your details, we will send you your unique unlocking code, together with very easy to understand instructions.
After successfully entering the SIM unlocking code provided by UnlockPlus in your Samsung Note 10 Plus, your phone will be permanently unlocked for all GSM carriers, forever. It's as simple as that! Fast, cheap and effortless!
You will be able to use your Galaxy Note 10 Plus on all local and international carriers, so kiss those roaming fees goodbye for good!
Learn how to Unlock Samsung Note 10+
Unlock your Samsung Galaxy Note 10 Plus with UnlockPlus in a very fast and secure way, without having to pay expensive service fees, or having to ship your phone to a smartphone repair outlet.
If you're worried that you don't have the necessary technical skills and expertise to unlock Samsung cell phones, fear no longer, because anyone can unlock their Samsung phone with our easy to use and understand instructions.
At UnlockPlus, we have designed a very fast and simple unlocking system which is just as easy as dialling your own phone number, if not easier.
Just follow the short instructions below and your Samsung Galaxy Note 10 Plus phone will be unlocked in no time. Here's how the entire process goes:
1

Select your country and current mobile provider of your locked device and see the price.

2

Enter the IMEI number of your phone and start the checkout procedure. Dial *#06# on the phone's keyboard to get the IMEI number.

3

Enter a valid email address and submit the order. Once the payment is made, we'll send you an email to confirm it.

4

You will receive the unlock code by email. Please note it's an 8- or 16-digits number. There are cases when you'll get a full set of codes. Al you need is the NCK, which is the first one.

5

Insert the SIM card from the network provider you wanted to switch to and type the code we sent you. That's all folks!
Attention! It's mandatory to follow these rules!
Before ordering your Samsung Galaxy Note 10 Plus unlock code, you need to follow these rules and requirements:
Make sure that your Samsung Galaxy Note 10 Plus phone is actually locked. Try getting a SIM card from any other mobile service provider and check to see if you receive a message saying you need to unlock your phone. If you will not receive such a message and you have no trouble in calling people, that means that your smartphone is NOT SIM LOCKED.
Make sure that your device has not been STOLEN or BLACKCLISTED by its carrier.
Verify that your device is NOT hard locked! Contact our support team before ordering your unlocking code if you're not sure about this issue.
Double check before sending us your IMEI to make sure that the number is correct. Select the original (current) country and service provider, NOT the one you want to switch to.
In the event of our service failing to unlock your Samsung Galaxy Note 10 Plus phone due to any of the reasons listed above, please be advised that UnlockPlus will not be able to restore your money.
Why order a Samsung Galaxy Note 10 Plus unlock code?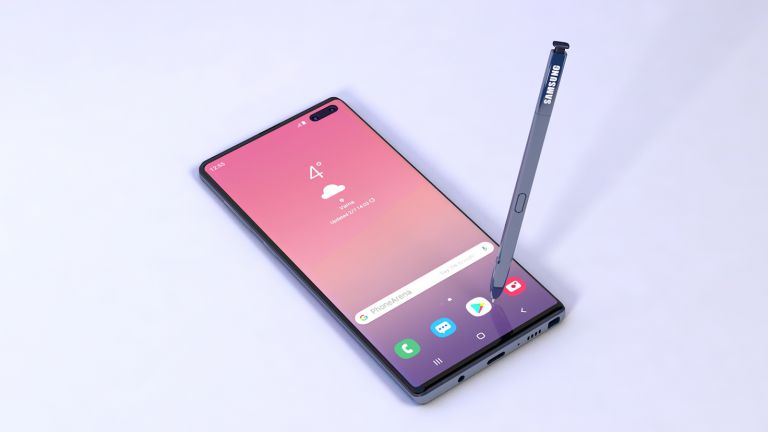 It's easy to switch from one provider to another
Forget about additional costs from roaming service; your finances will be happy
Forget about additional costs from roaming service; your finances will be happy
An unlocked phone means that you can forget about all those annoying and expensive roaming fees whenever you travel abroad. Just take your phone and get a local SIM card once you arrive at your destination. You'll be able to use your phone as usual and be able to call without additional roaming fees.
Sell your phone at a better price
After unlocking your phone, you will get a better resale value when you'll want to switch for a newer model. Unlocked cell phones cost more because people don't want to be stuck in one network, and because you can also sell it internationally.
Smartest and safest way to unlock a cell phone
IMEI unlock is the recommended method to unlock your phone, because all the unlock codes are genuine, meaning that they come directly from the manufacturer's database. It's done very easily, simply by unlocking your device's software, without having to use wires, opening your phone case and whatnot. The best part about this process is that you will not lose your warranty.
Unlock Samsung Galaxy Note 10 Plus with codes – all methods
Samsung Galaxy Note 10
Samsung Galaxy Note 10 Pro
Samsung Galaxy Note 10 Plus
Samsung Galaxy Note 10+
FAQS
Get your Samsung cell phone unlocked online
Get your Samsung phone unlocked via IMEI without losing the smartphone's warranty.
This is the only technique endorsed even by producers.
Constant unlock assistance, valid regardless of the Samsung model.
Unlock your Samsung without any risks, while doing your usual thing.
Unlocking your Samsung phone doesn't require any effort (well, there's a minimum effort required, but if you think about it, even breathing requires a certain level of effort on your part).
All you have to do is to send us your phone's IMEI number and your service provider's name (it's the service provider your phone is currently locked in). We will start searching through several databases in order to find your unique unlock code, and once we've found it, we'll immediately send it to you via e-mail, along with comprehensive and easy to understand unlocking instructions.
Voila! Your phone is now unlocked!
What if my Samsung phone's software has been modified?
Regardless the fact that your phone's software has been modified or updated, this will not influence our unlocking technique. Our methods work either way.
However, if your phone has suffered any modifications, we can't guarantee anything. It's better to restore your phone to its initial settings just to make sure that crucial software elements have not been altered, thus making our unlocking process to be unsuccessful.
What if my Samsung device doesn't react to the unlock code?
First thing's first. Check all the instructions we have provided in order to make sure that they were respected.
If you have followed all the steps correctly, and your device doesn't react to the unlocking code provided by UnlockPlus, this may mean that the device has been previously unlocked, or that it can't recognize the SIM card. If you are receiving messages like: "Network Locked", "SIM not valid", or "Card error", you will be able to unlock your handset with us.
If your Samsung device has been purchased in the US, and it's locked on T-Mobile and MetroPCS, please put in place the Device Unlock app. After that, please forward your request using our Device Unlock App Service.
What do I do in case I have no idea what's the network that my Samsung is locked to?

Mentioning the exact provider where your device is locked into is not mandatory. If you need this information for other reasons, such as buying a phone that has been used, you can receive these details by using our original carrier check.
What do I need if I want to unlock Samsung Galaxy Note 10 Plus?

In all fairness, almost nothing! Yes, that's right! All you need to have in order to unlock your Samsung Galaxy Note 10 Plus is an internet connection and e-mail address (because this is where we'll send you the unlock code and instructions). After that, you need access to the device's menu and keyboard. That's it!
Why choose UnlockPlus to unlock your Samsung Galaxy Note 10

We're a legit business
You'll be able to use your Samsung in any network
Your phone's warranty is still viable
You won't need to stop using the phone while we're trying to get it unlocked
Your phone gets unlocked for good while you continue doing your daily chores
You'll get the code in a few minutes or in up to several hours
Top client assistance
Nobody can beat our price
Money back guarantee
High rated 4.9 from more than 468 independent reviews
What people say
Took less than 2 days to unlock Samsung Note 10. Worked well was able to use my phone in Cambodia, Malaysia, and South Korea! TRUSTWORTHY
Barrett Carpenter
Had my code within 2 hours. Very fast and reliable to unlock phones better than going to a shop. Definitely recommend this website. I used it twice and also recommend to family and friends.
Reina Walsh
I bought a used phone on Ebay that was supposed to be unlocked. It wasn't. It was in really good condition however and I got it for a great price, so didn't want to start all over trying to find a good deal if I didn't have to. Thank God for UnlockPlus! Was a little leary at 1st, but the price was about middle of the ground ($27) compared to others and they sent me a code that worked perfectly 1st time around within 24 hours! Easy peasy.
Payton Duffy
Excellent product and quickly delivered. Worked immediately. EE refused to unlock my Galaxy Note 10. And prevented me from using it with a foreign SIM. I fought with them for 2 weeks before giving up. These guys unlocked it in an hour. Thanks!
Warren Padilla
Tried a different unlocking company before UnlockPlus to unlock my Samsung Galaxy Note 10. Waited 2 days before being told that they couldn't generate the unlocking code. Tried UnlockPlus just out of curiosity to see if they could unlock my phone and within 45 minutes of placing the order I received an email with the code that has successfully unlocked my device! UnlockPlus were a little more expensive than the other company I used but it was well worth the extra as I'm now free to choose which network I use! Fantastic service! I would definitely recommend them and have already told a few friends about my positive experience.
Hailee Smith
Trustworthy and quick. Very good communication. Highly recommend to others who want to unlock their phones. Satisfaction guaranteed. Thanks for your service.
Joshua Hale
Was a bit unsure at first at using online unlocking companies. Well this one shocked me and was fantastic. Code deliver before the expected delivery. If I ever need to unlock another phone i'll Be using this site again.
Ron
Latest Samsung phones unlocked