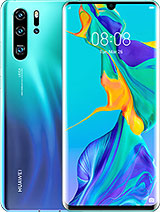 Unlock Huawei with codes
As a SIM locked mobile device will not allow you to use a SIM card of another carrier of your choice, you will need to unlock your mobile phone either by contacting with the carrier you want to use or by using an online unlocking services as UnlockPlus. Getting your Huawei mobile unlocked via carrier could be a long process and most of the network providers are also unable to unlock your phone due to the contract signed with the carrier your mobile is locked to.
However, you can find us better to Unlock Huawei mobile phones as we always provide steadfast and sure solutions to unlock your phones. All you need to do is providing us with IMEI number (that can be found by dialing *#06#) of your mobile phone that we will check in our database for unlocking and then will provide you an unlocking code to Unlock Huawei mobile phone you want us to unlock. We provide you a working SIM unlocking code within 1 business day to allow you get your device unlocked as soon as possible. Once your mobile phone is unlocked with the code provided by us, you will be able to use your mobile phone with all the network providers of your choice. Our Huawei unlock codes can work with all the latest and older Huawei mobiles that are locked to a specific carrier.
FAQ about how to unlock Huawei
How do I unlock my Huawei?
After you insert a SIM card from a different carrier, your Huawei will prompt for a Network Unlock Code (NUC) or a SIM Network Unlock PIN (NUP). Enter the unlock code requested from UnlockPlus and your phone will be unlocked.
My Huawei is not prompting for an unlock code? What to do?
If there's no filed for you to insert the unlock code, you should get in touch with our support team before placing your order. They will send you further instructions to check if the phone can be unlocked with codes.

If your phone is locked on T-Mobile USA and MetroPCS USA, verify if you have the Device Unlock app installed on the phone. After you order the unlock, the process will be completed through the Device Unlock App.
How can I unlock my Huawei if I don't know the original network and country?
If you don't know this information, don't worry. We have a solution for this. Use our phone carrier check and you will find our in a few minutes.
I can't find my phone model in the list. Can you still unlock it?
Yes, most likely we can still unlock your Huawei even if the model is not listed. Just get in touch with our customer support and they will guide you what to do next.
I have a custom ROM installed on my Huawei. Will the code unlock my phone?
You will need to restore the phone to the original firmware for the unlock code to work.
Click here if you have other questions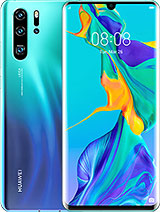 Here at UnlockPlus.com you can find a solution to unlock popular GSM Carriers: Unlock AT&T, Unlock Cricket, Unlock T-Mobile, Unlock T-Mobile USA, Unlock metro PCS, Unlock Vodafone UK, Unlock EE UK, Unlock O2 UK, Unlock Rogers, Unlock Bell, Unlock Claro and many others. Our GSM Network Phone Unlocking service is able to help customers from all over the world. We can unlock a phone from North America, South America, Europe, Asia or Australia.
Unlock most popular models from Huawei
We always unlock most popular models and we use our experience to keep our customers satisfied:
Huawei Mate 20

Huawei Mate 20 Pro

Huawei P20

Huawei P20 Pro

Huawei P20 Lite

Huawei P10

Huawei Y6 2018

Huawei Mate 10

Huawei Mate 10 Pro
Why order a Huawei unlock code from UnlockPlus?

We're a legit business

Your Huawei phone will work with any GSM network provider

You won't loose the warranty

No need to leave your home to permanently unlock your Huawei

Fast delivery (as quickly as your phone network allows)

Easy instructions and tutorials

Top customer support

Cheap unlock codes

Money back guarantee 100%
High rated 4.9 from more than 468 independent reviews
What people say
I used other cheaper companies to get unlock codes and they couldn't help me. This service came through with the right code every time. There prices are very good too. I trust them.
Barrett Carpenter
I had a tricky situation and I am not smartphone savvy at all. I received prompt advice and clear instructions how to unlock Huawei and my issue was resolved with excellent results.
Reina Walsh
My Huawei has been successfully unlocked and i can now use any sim card from any network. UnlockPlus has the lowest price compared to others. It took longer than expected before i got my unlock code but it is worth the wait.
Payton Duffy
Requested an unlock code in the evening, got it by mid morning. Worked like a charm. Each email with questions was responded to within a half hour in a very helpful manner.
Warren Padilla
Great, super fast service. The procedure to unlock Huawei went smoothly. I was delighted with how easy it was following the precise instructions. I recommend using this company.
Hailee Smith
I paid for a unlock code for my phone which was locked to EE. I received my Huawei unlock code shortly by email and I used it to unlock my phone without any problems by following the instructions. Great service.
Joshua Hale