IMEI Samsung Note 10
If you landed on our page, you are probably looking to discover the IMEI Samsung Note 10, or you are probably in search for some cheap, fast and efficient network carrier unlock codes. Either way, you are in the right spot, but in this article, we will show you how to find the IMEI number for Samsung Note 10.
Samsung Note 10 doesn't differ from other devices, meaning that it also has a unique IMEI number per each device created. In case you haven't been able to find your phone's IMEI, simply by following the guidelines provided by UnlockPlus you'll get your IMEI Samsung Note 10 in no time. It's a lot easier than you may think. Once you know how it's done, of course.
First thing's first! What is this IMEI number everybody keeps talking about? What does IMEI mean? What does IMEI stand for?
Your device's IMEI is the International Mobile Station Equipment Identity, which is a unique code use for just one gadget in order for it to be recognizable. GSM systems use IMEI numbers to verify the legitimacy of gadgets, and, also, it can be used to see if your Samsung Note 10 is stolen, blacklisted or store bought. It's a perfect way to keep track of all devices.
After conducting an IMEI check for Verizon, AT&T, Sprint, Vodafone, EE, T-Mobile and other carriers, you can rest assured that your Samsung Note 10 is ready to use. Discover the IMEI Samsung Note 10 by going through the below listed steps and methods.
The serial number of a phone or mobile device is usually added to them on the production line. Some cell phones also have an additional IMEI number, just to make sure that they can be identified more easily. This prevents fraud and theft.
Now that we know a little bit about what an IMEI is, let's start finding out the IMEI Samsung Note 10, which you can further use for unlocking your phone at UnlockPlus.com, or just to check your phone's status.
What can you do if you know your phone IMEI number:
The IMEI number of every smartphone is 15 digits long, including your Samsung Galaxy Note 10.
Samsung Galaxy Note 10 IMEI – Service Code
The administration code strategy is unquestionably the most straightforward approach to discover your Samsung Galaxy Note 10 IMEI number. You should simply to find the dialer application on your gadget and write: *#06#. When you compose this code, tap the call symbol, and it will see your IMEI number to come up. You regularly won't have to press the Call or Send catch, as the IMEI number will show up when you finish dialing the code. It's additionally critical to tell you that you won't be charged for utilizing the administration code.
Samsung Galaxy Note 10 IMEI number – Packaging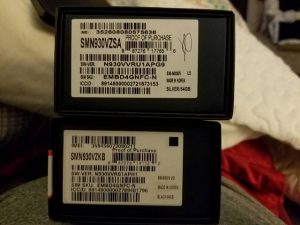 Another powerful method for knowing your Samsung Galaxy Note 10 IMEI number is by finding the first box that accompanied the gadget. If you have the first box, you will see a sticker on the case with your IMEI number intensely composed on it.
Samsung Galaxy Note 10 IMEI – Android System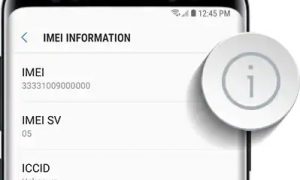 The third viable method for knowing your gadget IMEI number is by finding the Settings choice on your Samsung Note 10 and after that find and tap on the choice named 'Device Information' and tap on Status. You will see elements of your Note 10 including the IMEI number.