Unlock Huawei P30 Pro
Do you have an P30 Pro and you would like to unlock Huawei P30 Pro to use on any network? Maybe you are fed up of spending money on switching network providers? If so you can choose to unlock your P30 Pro for a small, one off, fee and open up many possibilities.
By unlocking your Huawei you can make use of the many options available when travelling abroad, such as buying different sim cards for making local calls – all without having to change your device.
UnlockPlus can make this process problem free, and you don't even need any special experience in order to unlock your P30 Pro! We understand that customers lead busy lives and have therefore devised a service which removes the hassle from unlocking your phone.
Whatever your motive, and for just small fee, UnlockPlus can help you to complete the process of unlocking your Huawei P30 Pro to any network.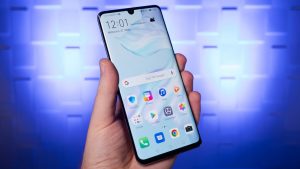 Unlock Huawei P30 Pro step-by-step
We're offering you a reliable step-by-step guide on how to unlock Huawei P30 Pro via unlocking codes designed to function on any GSM Network. This guide offers everything you need to know in order to unlock a P30 Pro device: you'll get info on where to buy the code from, on the required steps you need to take as well as instructions on how to insert the unlock code on your device.
You don't need to worry about anything. This process is quite uncomplicated. You'll get the job done in just a few minutes and you don't need any technical knowledge to succeed.
Alright, now get started on this easy-peasy tutorial about how to unlock P30 Pro.
Step 1. Where do I get the unlock code from?
You'll get the code from www.unlockplus.com. What UnlockPlus.com is, is an online platform for unlocking mobile phones, and it has an unlock key for your Huawei P30 Pro, as well. Thousands of satisfied users can testify for the professionalism of this phone unlocking service.
Get a Huawei P30 Pro Unlock Code
Step 2. How does it function?
Should you decide to unlock your Huawei P30 Pro, several benefits lie in range. We'll mention just a few of them: you are at liberty to use the P30 Pro device in all networks around the globe, and that includes AT&T, T-Mobile, Vodafone, Claro, Orange, EE, O2, 3, Fido, TIM, Telus, Rogers and so on; you'll have the opportunity to avoid high roaming fees and the value of your device will increase.
In order to obtain the unlock code for your device, you need to follow a few simple steps:
1. Go to UnlockPlus.com
2. Choose the device's brand and model (that would be Huawei P30 Pro, in our case). Press unlock now button.
3. Choose the country and network your device is locked to. Please be attentive! You should not choose the network provider that you want to use! Please select the one that the device is locked to.
4. Type in the IMEI digits.
How to detect the IMEI number?
One way is by dialling *#06# on your device. This number is extremely important, as the unlock code you'll get actually depends on it. Make sure you don't get it wrong when filling it in.
5. Write the email address where you want us to send the unlock code. Please be attentive and write it correctly. You don't want your unlock code to land in someone else's inbox, do you?
6. The last step is the payment. You can opt for 2 alternatives, 2 payment methods in order to buy the unlock code for the Huawei: PayPal or Credit Card. Make your choice.
After placing the order, you'll get a confirmation email first and then you will receive the unlock code for the P30 Pro device.
Unlock Huawei P30 Pro Now!
Step 3: What do I do with the code to unlock the P30 Pro device?
– Insert a unsupported SIM card into your device; it must belong to another network than the one your phone is locked to
– It will take a short while, but then you'll see the message "Enter Unlock Code" or "Sim Network Unlock Pin" on the phone's display.
– Dial the unlock code into the blank field.
– You'll know it's all done when you'll get the "Network Unlock Successful" message on the device's screen.