Carrier unlock Samsung A7
We're offering you a reliable step-by-step guide on how to unlock Samsung A7 via unlocking codes designed to function on any GSM Network.
This guide offers everything you need to know in order to unlock Samsung A7 device: you'll get info on where to buy the code from, on the required steps you need to take as well as instructions on how to insert the unlock code on your device. You don't need to worry about anything. This process is quite uncomplicated.
You'll get the job done in just a few minutes and you don't need any technical knowledge to succeed. Alright, now get started on this easy-peasy tutorial about how to unlock Samsung Galaxy A7.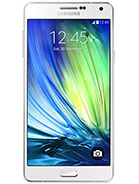 Step 1. Where do I get the unlock code from?
You'll get the code from www.unlockplus.com. What UnlockPlus.com is, is an online platform for unlocking mobile phones, and it has an unlock key for your Samsung Galaxy A7, as well. Thousands of satisfied users can testify for the professionalism of this phone unlocking service.
Get a Samsung Galaxy A7 Unlock Code
Step 2.  How does it function?
Should you decide to unlock your Samsung Galaxy A7, several benefits lie in range. We'll mention just a few of them: you are at liberty to use the Samsung Galaxy A7 device in all networks around the globe, and that includes AT&T, T-Mobile, Vodafone, Claro, Orange, O2, SFR, Fido, TIM, Telus, Rogers and so on; you'll have the opportunity to avoid high roaming fees and the value of your device will increase.
In order to obtain the unlock code for your device, you need to follow a few simple steps:
 Go to UnlockPlus.com
 Choose the device's brand and model (that would be Samsung Galaxy A7, in our case). Press unlock now button.
 Choose the country and network your device is locked to. Please be attentive! You should not choose the network provider that you want to use! Please select the one that the device is locked to.
 Type in the IMEI digits.
One way is by dialling *#06# on your device. This number is extremely important, as the unlock code you'll get actually depends on it. Make sure you don't get it wrong when filling it in.
5. Write the email address where you want us to send the unlock code. Please be attentive and write it correctly. You don't want your unlock code to land in someone else's inbox, do you?
6. The last step is the payment. You can opt for 2 alternatives, 2 payment methods in order to buy the unlock code for the Samsung A7: PayPal or Credit Card. Make your choice.
After placing the order, you'll get a confirmation email first and then you will receive the unlock code for the Samsung  A6 device.
Step 3: What do I do with the code to unlock the Samsung Galaxy A7 device?
– Insert a unsupported SIM card into your device; it must belong to another network than the one your phone is locked to
– It will take a short while, but then you'll see the message "Enter Unlock Code" or "Sim Network Unlock Pin" on the phone's display.
– Dial the unlock code into the blank field.
– You'll know it's all done when you'll get the "Network Unlock Successful" message on the device's screen.
Samsung Galaxy A7 online reviews:
Key features

18.5:9 OLED screen with low 1480 x 720 resolution
Lacks USB-C and camera features
16MP cameras on both front and back

Samsung makes several phones for people who can't afford the Galaxy S9 family of mobiles. The Samsung Galaxy A8 simply takes away some of the flashy extras, without all that much of a day-to-day compromise.

The Samsung Galaxy A7 on the other hand has a few more obvious cuts, made in order to lower the price further. It uses an 18.5:9 OLED screen, but the resolution is just 1480 x 720 pixels, for example.

It does not have USB-C charging either, sticking with dated micro USB instead. And most camera additions are absent too, like optical image stabilization (OIS), advanced processing and Auto HDR.

techradar.com
Samsung Galaxy A7 – Screen

Turn on the Samsung Galaxy A7, however, and one of the primary budget-cutting features becomes clear. This phone has a 1480 x 720 pixel screen, which is a taller version of what we saw in the Galaxy A3 last year.

The display is significantly less sharp than that of the Moto G6 or Honor 9 Lite; its closer to those of the much cheaper Moto G6 Play and Honor 7S.

In addition, Samsung's OLED tech compounds the issue. Up-close, the screen looks fuzzier than an LCD of similar resolution, making small text more difficult to read. The general clarity is further reduced.

trustedreviews.com
Camera

One of the biggest differences between the Galaxy A7 (2018) and its larger sibling, the A7+, surely lies in the camera department. While the Galaxy A7+ features a dual camera system on its back that it uses to create Live Focus portrait-like effects, the more compact Galaxy A7 has a single rear camera that does not support Live Focus.

Up front, you get a 16-megapixel camera on the A7 and a dedicated LED flash (yes, a flash at the front!) for night-time selfies.

A quick double-press on the power key jump-starts the camera app quickly and the camera app itself is well laid out and supports Samsung's fun stickers that can help turn you into an animal. Plus, you also get Bixby Vision that recognizes some objects from a photo and tells you more about them.

phonearena.com
Samsung A7 features
Bixby Home
Quickly access what you need with a simple touch or swipe. Bixby Home learns your habits and curate useful apps and content based on your usage patterns. From message notifications to news updates, Bixby pulls relevant information from different apps so you can accomplish more within a single screen.
Bixby Reminder
Get reminded when and where it matters most. Bixby's built into your favorite apps, so setting reminders based on time and location is easy. Reminders can also include content, like a video you want to resume when you get home.
Bixby Vision
Widen your perspective and live life the smart way. Bixby Vision is built right into your camera, allowing you to search for items, translate documents with ease and even scan business cards to simply by taking a photo of them to make life more efficient for you.
Personalized protection
Face Recognition innovation awards versatile access for only you to guarantee your own information doesn't fall into the wrong hands.
Presently you can open you phone right away by basically holding it to your face.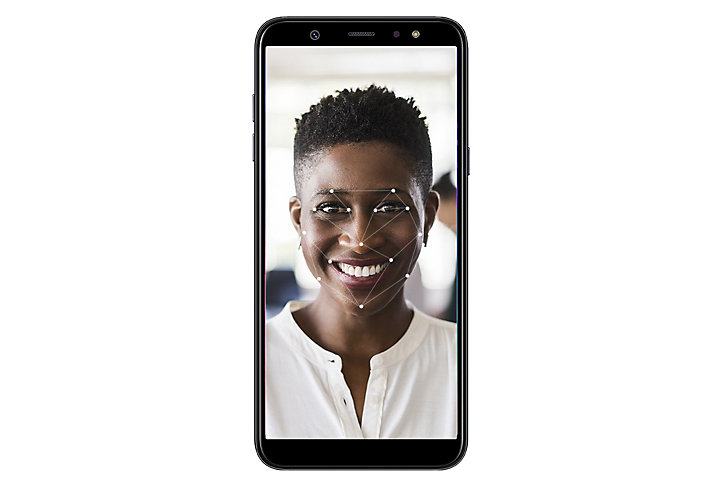 Protection at your fingertip
Versatile access with security you can trust. Galaxy A7 highlights fingerprint scanning checking that empowers you to sign in to sites and applications effortlessly to consider consistent performing multiple tasks.