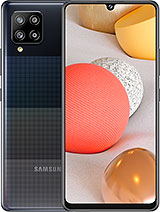 Unlock Samsung Galaxy Galaxy A42 5G
You know what's better than a Samsung A42? A Samsung A42 free from any imposed network locks! Unlock Samsung A42 with codes today, by using UnlockPlus' simple method that will also keep your warranty intact.
Send us your IMEI number, network carrier, and future network carrier desired for your device and in just a few moments, we will give you a unique unlock code for Samsung A42. Enter that code in a text message box that will appear on your screen and start using your Samsung A42 on all network carriers around the world.
Learn how to Unlock Samsung Galaxy Galaxy A42
Don't worry that you might not have the technical expertise to unlock Samsung cell phones. We're making it easy for you. Just as easy as dialling a phone number.
All you have to do is follow the instructions below, as they will take you through the whole process:
1

Choose the country and the current provider of the locked device and see the price.

2

Enter the IMEI number of your phone and start the checkout procedure. Dial *#06# on the phone's keyboard to get the IMEI number.

3

Enter a valid email address and submit the order. We'll send you an email to confirm it.

4

You will receive the unlock code on your email. Please note it's a 8 or 16 digits number. There are cases when you'll get a full set of codes. Al you need is the NCK, which is the first one.

5

Insert the SIM card from the network provider you wanted to switch to and type the code we sent you. That would be all!
Attention! It's important to follow these rules!
Here are some requirements you need to follow prior to ordering a Samsung Galaxy A42 unlock code:
Be certain that your phone is locked. Just get a SIM card from another service provider and see if it shows the message to get it unlocked. If you don't get such a message and you have no trouble calling folks, that means the phone is NOT SIM LOCKED
Make sure the device you're trying to unlock hasn't been STOLEN or BLACKLISTED by the carrier.
Make sure that the device is NOT hard locked. Contact our support team befor you order in this case.
Be certain that you send us the right IMEI and that you select the original country and service provider, NOT the one you want to switch to
Should our service fail to unlock your Samsung Galaxy A42 phone due to any of the reasons listed above, note that we will NOT be in the position to give you your money back.
Why order a Samsung Galaxy A42 unlock code?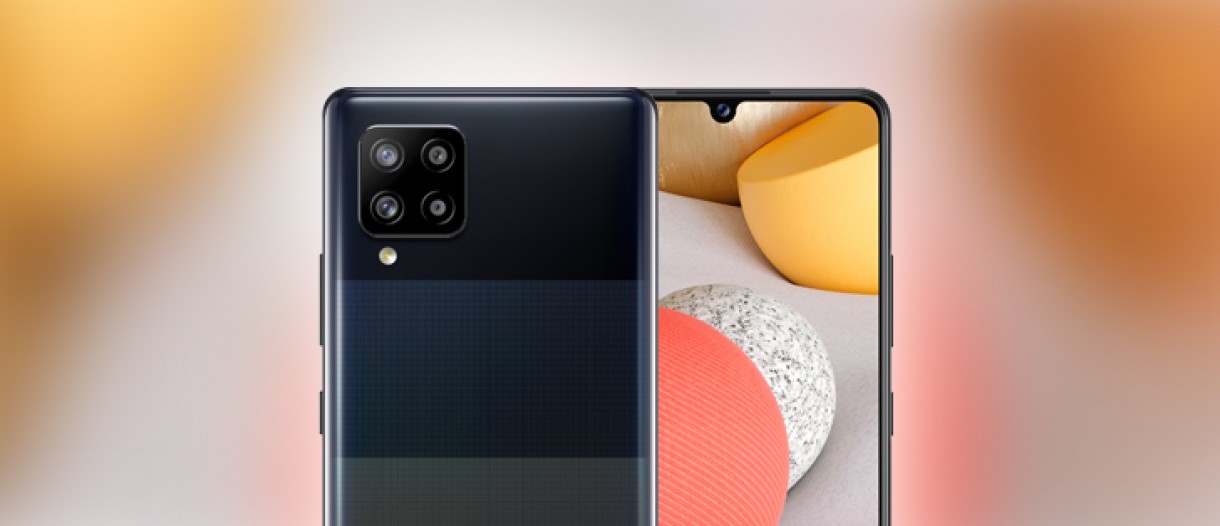 It's easy to switch from one provider to another
An unlocked phone basically allows you to change the network provider on your own terms, according to your requirements and priorities.
Forget about additional costs from roaming service; your finances will be happy
With an unlocked phone, all you need when you go abroad is your cell and a local SIM. That's the smart way to call locally without being charged a fortune for roaming service.
Sell your phone at a better price
When you decide to sell your phone, you'll get a better deal. Unlocked cells mean bigger bucks at resale. Not to mention that you can sell it abroad.
Smartest and safest way to unlock a cell phone
IMEI unlock is the recommended method to unlock your phone, since it implies genuine unlock codes from de company that has manufactured the device. Nothing fancy, no need for software or breaking the device's case. And NO need for warranty loss.
Unlock Samsung Galaxy A42 with codes – all variants
A42 5G
FAQS
Get your Samsung cell phone unlocked online
Get your Samsung phone unlocked via IMEI with no threat to the device's warranty.
It's the technique that the phone producer endorses.
Constant unlock assistance, valid regardless of the Samsung model.
Unlock your Samsung without any risks, while doing your usual thing.
Unlocking your Samsung phone doesn't request any effort (almost). You just have to send us the phone's IMEI number and the name of the service provider that locked it. What we'll do is search several databases looking for your unlock code. Once found, we'll send it to you accompanied by clear info about what you have do do to unlock the device.
What if there have been modifications to my Samsung phone's software?
It doesn't matter if your device has been modified or updated in terms of software. Our unlocking technique works regardless of the updates to the original software.
But if the phone has been subjected to any sort of modifications, we can't guarantee anything. You have to restore the phone's initial settings and be aware that it's possible to have altered some important elements of the software that we needed in order to unlock it successfully.
What if my Samsung device doesn't react to the unlock code?
First of all you must be sure you've followed our instructions.
If you've done just that and the phone still doesn't react to the unlock code, that means that the device was previously unlocked or that it doesn't recognize the SIM. If you're getting the messages "Network Locked", "SIM not valid" or "Card error" you can unlock your handset with UnlockPlus.
If you bought your Samsung in the USA and it's locked on T-Mobile and MetroPCS, make sure you've put in place the Device Unlock app. Then forward your request using our Device Unlock App Service.
What do I do in case I have no idea what's the network that my Samsung is locked to?

There's no need for you to mention the precise provider in order to get your device unlocked. In case you want this info for a different reason, such as buying a phone that's been used, you can get the details you need using our original carrier check.
What do I need if I want to unlock Samsung Galaxy A42?

Not much, actually. You must have internet connection and an email address, since that's how we'll send you the code and information on how to use it. Then you need to have access to the device's menu and keyboard.
Why choose UnlockPlus to unlock your Samsung A42

We're a legit business
You'll be able to use your Samsung in any network
Your phone's warranty is still viable
You won't need to stop using the phone while we're trying to get it unlocked
Your phone gets unlocked for good while you continue doing your daily chores
You'll get the code in a few minutes or in up to several hours
Top client assistance
Nobody can beat our price
Money back guarantee
High rated 4.9 from more than 468 independent reviews
What people say
I didn't have to wait 6 months to unlock my phone, I was able to unlock it immediately. Thank you!!!
Barrett Carpenter
Had my code within 2 hours. Very fast and reliable to unlock phones better than going to a shop. Definitely recommend this website. I used it twice and also recommend to family and friends.
Reina Walsh
My Samsung Galaxy A42 has been successfully unlocked and i can now use any sim card from any network. UnlockPlus has the lowest price compared to others. It took longer than expected before i got my unlock code but it is worth the wait.
Payton Duffy
Requested an unlock code in the evening, got it by mid morning. Worked like a charm. Each email with questions was responded to within a half hour in a very helpful manner.
Warren Padilla
The most fair website for ulocking, clear prices and unlock times, this is my 3rd time using it and it never failed
Hailee Smith
As promised, they provided the required code promptly and well within the indicated timeframe. I would certainly use them again if the need arose!😎
Joshua Hale
I bought a Samsung Galaxy A42 tried every avenue ie all the biggest phone companies tried for at least 8 hours on net. Until i typed in help. This fantastic company popped up. Am i glad i clicked onto there web page. They have been fantastic they found who had locked the phone ie supplier within minutes. Then offered to unlock the phone within 24 hours at a very reasonable price. They did it next morning found the code sent with easy to use info. Now the phone is unlocked and working 100%. Very trustworthy company and excellent communications. would highly recommend to any one want advice 1st then too unlock your phone.
Ron
Latest Samsung phones unlocked