Unlock iPhone now
Apple is struggling day by day to make its phones better than ever before to stay on the top of market. After you take the new phone, you will need to unlock iPhone. Right after discontinuing of the iPhone X, Apple has succeeded by its two most expensive and loving flagship models, the 'iPhone XS' and 'iPhone XS Max' appropriately named as XSes.
Unlock iPhone, because  these are the most expensive phones Apple has ever made till the time. Brand new iPhone XS is the superior version of the bezel-less smartphone released by the Apple with price tag of $999 and iPhone XS Max with an appealing and eye popping bigger display of 6.5 inch that can be purchased for $1099.
All these iPhone models can be connected with PUC hardware by using PUC connect (an Apple store app that provides wireless MIDI interface designed specifically for iOS devices). Best thing about these latest products of the Apple is that iPhone XS and iPhone XS Max are splash, water, and dust resistant that can keep it safe and working while you are in the dust or water.
Having a brand new and latest Apple device like iPhone XS or XS Max can be a great happiness but what to do when it is tied to a specific network or career? After getting an iPhone of your choice, unlocking it for other careers can be your major concerns if you really don't want to use it with an existing career.
If you are one of them who want to use an iPhone XS or XS Max freely on all networks in your country, then it is the best platform for you because we have complied several ways that can help you unlock your brand new iPhone XS or XS Max from all the major mobile network providers.
How to Unlock iPhone and Use Any SIM
Basically there are 3 most commonly used ways to unlock iPhone for all Carriers and are as follows;
Ask your carrier to unlock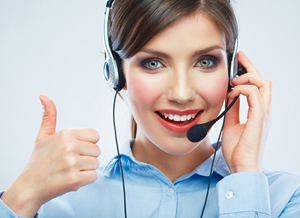 Hardware Unlocking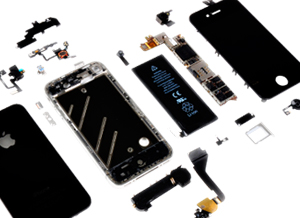 Unlock by using a third-party unlocking service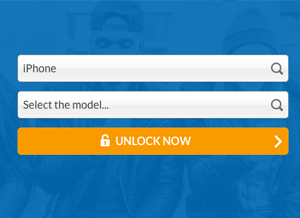 Ask your Carrier to Unlock your iPhone
If you have purchased your new Apple device as part of the contract with a specific carrier, you can ask your carrier for PUC (personal unblocking code) to unblock your phone for all networks. Most of the carriers offer this service to their users free of cost after a specific period of time. However, if you want your iPhone unlocked before that period of time, then your carrier may ask you to pay a sum of money as unlocking fee to provide you PUC that can make your phone unlocked.

Hence, if it is a second-hand phone purchased by another user, then it might be tricky for you to get it unlocked but you can ask the seller to give you a favor.
Hardware Unlocking
When it comes to unlock an iPhone, hardware unlocking is another option to move ahead but it sounds riskiest option out there as you are about to make some physical modifications to your device that can be worst in some situations.
This way to unlock iPhone was famous in Apple users when the devices were less complex than now. The process involves hardware alterations that keep carriers' restrictions away and allow the users to use it for different carriers.
As all Apple devices are modern and advanced nowadays, you should hire a genius person to complete the task for you otherwise you will be ripped off. This iPhone unlocking approach can be expensive for you as there will be need of a mobile repairing expert to alter the device ingeniously.
In some cases, chances are higher that unlocking the iPhone in such way will void your warranty and possibly crash your expensive device if not done properly.
Using a third-party unlocking services
If your carrier is unable to unlock your phone due to some reasons and you don't want to go with the 2nd option mentioned above, unlocking your iPhone with third-party unlocking service like UnlockPlus will be a safer and easier option to move ahead. The highly professional team of technicians from UnlockPlus has unlocked more than one million devices in few recent years and they also offer 24/7 customer support to help Apple users unlock their different mobile devices. They also promise to refund your full money back if the iPhone unlock process is unsuccessful due to some reasons.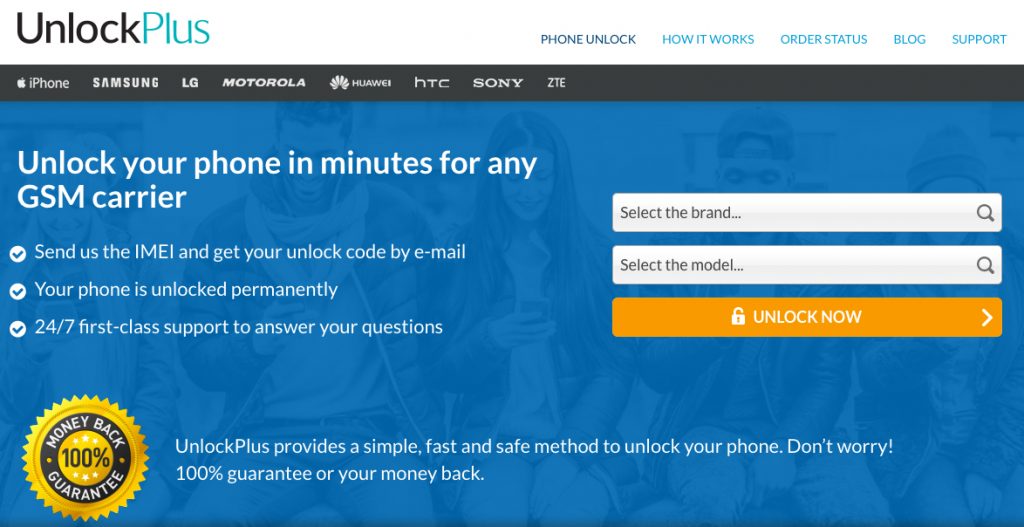 Since, you can find many retailers in the market who can arrange unique unlocking code for your iPhone to get paid in return; you should search for a reliable iPhone unlocking service provider to avail such services. You can also check their website or social media outlets for customer reviews and ratings before making a final unlocking deal.
Unlocking your phone with third party unlocking services is the only way available today that can cheaply and without creating any issues will release your handset for all networks by removing the current carrier's restriction. But, we strongly recommend you to read all of the small contents or notes on the site before entering your payment details to finalize the deal with them in order to prevent any issues and hidden fees etc.
iPhone models
Release date
Supported OS
Launch price
iPhone
iPhone OS 1.0
June 29, 2007
iPhone OS 3.1.3
$499/$599*
iPhone 3G
iPhone OS 2.0
July 11, 2008
iOS 4.2.1
$199/$299*
iPhone 3GS
iPhone OS 3.0
June 19, 2009
iOS 6.1.6
September 18, 2013
$199/$299*
iPhone 4
iOS 4.0
June 21, 2010
iOS 7.1.2
$199/$299*
iPhone 4S
iOS 5.0
October 14, 2011
iOS 9.3.5
$199/$299/$399*
iPhone 5
iOS 6.0
September 21, 2012
iOS 10.3.3
September 18, 2017
$199/$299/$399*
iPhone 5C
iOS 7.0
September 20, 2013
iOS 10.3.3
$99/$199*
iPhone 5S
iOS 7.0
September 20, 2013
latest iOS
$199/$299/$399*
iPhone 6 (Plus)
iOS 8.0
September 19, 2014
latest iOS
$649/$749/$849 ($749/$849/$949)
iPhone 6S (Plus)
iOS 9.0
September 25, 2015
latest iOS
$649/$749/$849 ($749/$849/$949)
iPhone SE
iOS 9.3
March 31, 2016
latest iOS
$399/$499
iPhone 7 (Plus)
iOS 10.0
September 16, 2016
latest iOS
$649/$749/$849 ($769/$869/$969)
iPhone 8 (Plus)
iOS 11.0
September 22, 2017
latest iOS
$699/$849 ($799/$949)
iPhone X
iOS 11.0.1
November 3, 2017
latest iOS
$999/$1149
iPhone XS (Max)
iOS 12
September 21, 2018
$999/$1149/$1349 ($1099/$1249/$1449)
iPhone XR
iOS 12
September 21, 2018
latest iOS
$749
iPhone price History Graph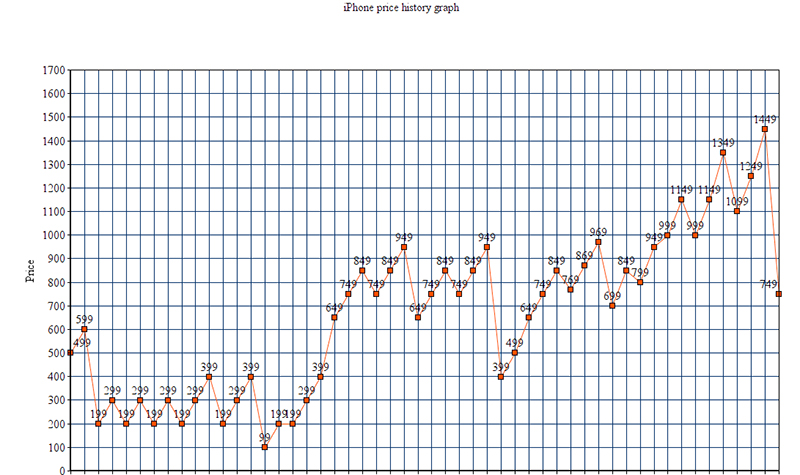 Another Tips and Tricks: