When we purchase new smartphones, most of them are often locked to specific carrier which means it can only be used with the current carrier. For instance, if your latest Huawei smartphone is locked with Vodafone network provider, you will be unable to use other SIM cards of your choice on it.
Usually smartphones are unlocked in result of the contract signed at the time of purchasing and can be unlocked at the time of contact maturity. Most of smartphone vendors don't want their users to change the current carrier and many of them just want users to install and use approved apps. Such manufacturers lock their phones to ensure that only approved and authentic applications can be installed on the devices. There might be many other reasons to lock smartphones to a specific carrier.
Most of the smartphones can be SIM unlocked by making tiny changes in the software and many of them required modification in the hardware to use other SIMs of different network providers. After purchasing a used and locked smartphone, many people directly contact with the network provider to check whether they can unlock it or not. Unfortunately, a network provider will not be able to unlock the phone if it is still under contract. Hence, third party paid unlocking services such as unlockplus can be used to unlock.
It is also possible to buy an unlocked smartphone after checking at the time of purchasing or you can ask the seller for software crack to unlock it immediately. However, using a software crack can be a time consuming and complicated process than unlocking Huawei smartphone with a code (third party unlocking service).
Is Your Phone Already Unlocked?
Yes, a newly purchased smartphone might already be unlocked. If it is, then it is also possible that the phone was given to a user as gift without telling the truth. That's why, you should check it for unlocking by using the SIM card of another network provider. Try to use a SIM card which is compatible and of the same size and network type to check the status of your phone.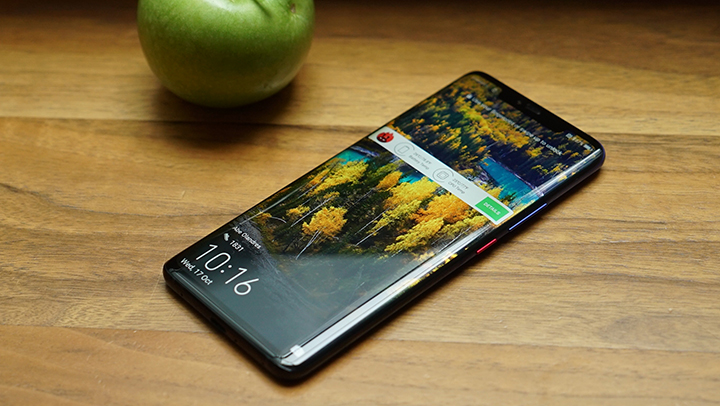 Is it legal to unlock Huawei phone?
Unlocking a smartphone is completely legal when you are out of contract and most of the carriers unlock smartphones with expired contracts. But, if a user is still paying off dues under the contract, legally he/she is not the owner of device and unlocking the smartphone in such condition can also be illegal. That's why, most of the legal experts always recommend to check the terms and conditions of the contract before unlocking a phone via software crack or using UnlockPlus services.
How to unlock Huawei Smartphone
Anyone can conveniently unlock a Huawei Smartphone after knowing the comprehensive process.
Here is how you can unlock your Huawei Smartphone by contacting with the carrier;
You will need to contact your current network provider to ask if they can unlock your phone, and it must be the network with that phone was purchased.
Provide them with IMEI number of your phone (you can get it by dialing *#06#) that can be found on the box of device.
If your contract has ended and you also have paid the amount in full, they will immediately unlock the phone for you.
Once unlocking has been successful, you should turn the phone off and insert the SIM of another network to confirm whether the phone is unlocked or still in process.
If you are able to make and receive calls from the SIM of other carrier, then congratulations! because your phone has successfully been unlocked and can be used with all carriers.
How to unlock Huawei with third party Unlocking Services
Signing up for a reliable and reputable website that specialize in obtaining smartphone unlock codes can be another great option for you to unlock your phone. But you may need to pay some bucks in exchange of an unlock code. There are a lot of smartphone unlocking services on the web and UnlockPlus is one of the trusted websites that can unlock your smartphone in real time.
Here is the process you need to follow;
They will require you to provide them with IMEI code (dial *#06# to find) of your smartphone, to check whether they are able to unlock your Huawei smartphone or not.
Once they find your phone unlockable, they will send an unlocking code to you that you can put in the text box that appears on the screen when you try to unlock.
Bes thing about UnlockPlus is that they will provide you with another working code if the first one is not working properly with your smartphone.
They also offer money back guarantee, means they will refund your money in full if unable to unlock the smartphone you want them to unlock.